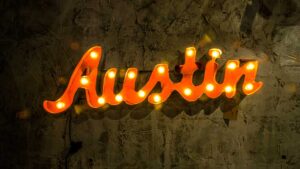 NASJE members, polish up your cowboy boots, dust off your 10-gallon hats, and reserve August 26-29, 2018, for a Lone Star State welcome to NASJE's 2018 Annual Conference to be held in exciting downtown Austin, Texas.
From our conference site at the Hotel Van Zandt in the up and coming Rainey Street District in Austin, we'll explore some of the best that Texas has to offer. The conference committee, led by Jessica Forman of Texas, is busy cooking up an interesting array of educational sessions and entertainment options.
Registration and hotel reservation details will follow, so stay tuned to the NASJE website.