August 11-14, 2013 • Little Rock Marriott  • Little Rock, Arkansas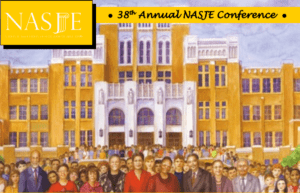 get the flyer (PDF)
Area highlights include:
• William J. Clinton Presidential Library
• Clinton School of Public Service
• Arkansas Arts Center
• Mosiac Templars Cultural Center
• Museum of Discovery
• River Market District
• Arkansas Repertory Theater
• Little Rock Central High School National Historic Site
• Statehouse Convention Center
• Arkansas Governor's Mansion
Read more about the rich history of Little Rock, the Little Rock Central High School, and the Clinton Presidential Library.
THEME: The Times They Are A-Changin'
This important center of the civil rights movement will set the stage for our conference theme. In one of the many relevant and interesting conference sessions, we'll visit historic Central High School (pictured on this flyer with the "Little Rock 9") and hear about the courts' pivotal role in advancing civil rights in the United States.
AGENDA: Download the latest agenda: PDF (uploaded 7/24/13)
ONLINE REGISTRATION: You can register for NASJE 2013 online. Register for the conference now.
SCHOLARSHIP APPLICATION: Apply for a scholarship for before the June 7 deadline: DOC
LODGING: Little Rock Marriott
The conference hotel is the Little Rock Marriott (formerly the Peabody Hotel)
Little Rock Marriott (formerly the Peabody Hotel)
Three Statehouse Plaza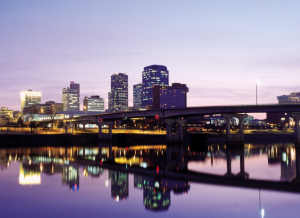 Little Rock, AR 72201 map it
Hotel Direct Phone: 501-906-4000
The deadline to reserve your hotel lodging at the group rate is July 26, 2013. After July 26, you may need to pay the full lodging rate. You are responsible for booking your own lodging at the Little Rock Marriott. Please make sure to confirm the conference lodging rate of $129.00 per night.
The Little Rock Marriott provides complimentary shuttle service to and from the airport.