by Jean Conn, Janet Bixler, Adam K. Matz, M.S., and James R. Columbia
This is the first in a series of articles focusing on the application of business analysis principles to Kentucky's court data system improvement project.
The Kentucky Court of Justice (KCOJ) has begun the planning phase for an enterprise-level project that will update the entire court management systems environment, including technology, business processes, and management processes. The goal is to create a user-friendly case and docket management system that coordinates the flow of information between levels of court and administrative departments, and will allow users direct access to the statistical and other data they need to make informed business decisions.
As it starts the planning phase, the KCOJ is using a model that has been successful in other states, where experienced business analysts play a key role in defining the requirement for case and docket management software. A Business Analyst Workgroup has been formed by Administrative Office of the Courts (AOC) Director Laurie Dudgeon, working under the direction of Dr. Deborah Williamson, Executive Officer for the Department of Court Services, and Charles Byers, Chief Information Officer. This workgroup will collaborate with the KCOJ Technology Governance Committee, the Executive Branch's Commonwealth Office of Technology, and other entities as appropriate.
The four members of the workgroup are Janet Bixler and Norma Jean Conn, who have extensive business analyst experience in the private sector, and James Columbia and Adam Matz, who have a great deal of experience in the public sector and with the AOC. Already the workgroup has been gathering information through interviews, focus groups, and surveys. Most recently, a survey was sent to the entire KCOJ staff to get input on what the most important technological needs are in the court community.
Business Analysis Essential in Developing New Court Data Systems
With fewer people and bigger caseloads, today's court systems rely more and more on efficient business processes and sophisticated technology for up-to-the-minute information necessary to make better and quicker decisions. Increasingly, court systems around the country are developing improved technology and business processes in order to meet their end-users' needs. In the case of the KCOJ, end-users would include judges, clerks, their support staff, and judicial educators. This is where the role of a skilled business analyst comes into play.
Business Analysts can be found in both the private and public sectors, and in both for-profit and non-profit settings. Over time, the role and definition of a Business Analyst has evolved. In the past, this was someone who was part of the business operation and worked with Information Technology (IT) to improve the quality of products and services. Today's Business Analyst is someone who, apart from gathering business requirements, also assists in integration and testing, supports staff training, and coordinates implementation of new technology and business processes. Business Analysts are also involved in developing project plans and providing project management skills. They provide the following business analysis:
Strategic Planning – performing an analysis of an organization's strategic business needs
Process Definition and Design – defining the business processes needed and working with IT to design new technology and business processes
IT/Technical Business Analysis – providing User Acceptance Testing to ensure new technology meets the need business rules and requirements of the organization
Strategic Planning
Business Analysts gather the user (stakeholder) needs to help define how best to design new technology and business processes in order to make the organization successful. They also document business requirements, such as what kind of security is needed and how user-friendly the new technology is. Often the Business Analyst creates a formal project plan and timeline.
Process Definition and Design
Once needs are gathered, Analysts must work with IT staff to determine requirements for the new technology. Analysts gather and report the specifications of what the new technology system is capable of providing. And with new technologies come new business processes that must be mapped, documented, and eventually trained upon implementation.
Prior to the go-live date, Analysts spend time communicating the project needs to the technical staff. Business Analysts act as the facilitators to help communicate what the users need and to understand what kinds of implications will come from a new system that will affect and/or impede its use. They work with end-users to develop alternative business practices dictated by the new technology. Business Analysts also identify any risks or user resistance that will need to be addressed during the implementation process.
IT/Technical Business Analysis
Business Analysts conduct User Acceptance Testing on the new technology in which all system bugs are discovered and corrected before the new system is implemented. Once implementation has occurred, Analysts must work to ensure that end-users are trained on the new systems and processes.
Skill Set of a Business Analyst
Essential functions of a Business Analyst should include, but are not limited to the following:
Ability to interact professionally with a diverse group of executives, managers and subject matter experts.
Excellent written and oral communication proficiency, in order to effectively communicate within the organization.
Business and technical knowledge of the organization, because they serve as the bridge between end-users and developers.
Proactive questioning and listening ability, in order to fully understand and communicate the process.
Strong analytical and product management skills, including a thorough understanding of how to interpret customer business needs and translate them into application and operational requirements.
Collaborative skills, working with users to define the workflows and processes.
Subject matter expertise, in order to provide accurate analysis of the needs and risks.
Business Analysts Now Gathering Information for New Court Data System
The priority for the AOC Business Analyst Workgroup is to use the information gathered to create a preliminary report by the end of 2010, so that the KCOJ can request funding needed in the 2012-2018 Capital Plan. The preliminary report must be completed by December 31 in order to provide adequate time to prepare the funding request by April 15, 2011, to the Capital Advisory Board.
It is critical that this request is included in the Capital Plan. The current KCOJ case management systems are fast becoming obsolete and subject to failure. Today's court system needs to support electronic document filing (warrants and citations), video arraignment and conferencing, and a fully automated payable process, which the current case management system has not been designed to do. The KCOJ is gathering momentum to make technology the cornerstone of a better Kentucky court system.
---

Jean Conn serves as a Business Analyst for the Administrative Office of the Courts. She will work with a newly appointed project team to research and document the business needs for a new case management system. Mrs. Conn was a Project Manager and Business Analyst for Humana, Automatic Data Processing, Kindred Healthcare and Brown & Williamson Tobacco. She has extensive experience working as a liaison between Information Technology and the business users. Mrs. Conn has implemented a variety of systems such as HRIS, benefits enrollment, medical insurance, and clinical systems. She graduated from Sullivan Junior College majoring in computer programming. She also attended Sullivan University and Bellarmine University.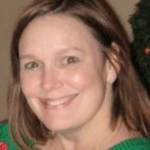 Janet Bixler has joined the Administrative Office of the Courts as a Business Analyst for researching the needs for a unified case management system. She has served as a business analyst, technical writer, and project manager in the technology industry. Ms Bixler has expertise in researching current information technology processes, developing new processes, and documenting and training those processes to applicable users. Ms. Bixler earned her bachelor's degree in journalism with a minor in political science from the University of Kentucky. She has completed information technology classes at the Kentucky Community & Technical College System.

Adam K. Matz, M.S. is a Research Associate with the American Probation and Parole Association (APPA) and former Statistician for the Kentucky Administrative Office of the Courts. His research has focused on topics of gang violence, cultural congruence in local circuit courts, social efficacy in local communities, as well as job satisfaction and organizational climate within juvenile justice institutions. Additionally, he now serves as consultant and Business Analyst for the Kentucky Court of Justice data system improvement project. Mr. Matz earned his bachelor's degree in police studies and master's degree in correctional and juvenile justice studies from Eastern Kentucky University. His publications have appeared in journals such as Criminal Justice and Behavior and Criminal Justice Review.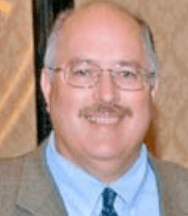 James R. Columbia retired from the Kentucky Administrative Office of the Courts in 2009 after a 22-year career that included positions as a Court Designated Worker, Regional Supervisor and Information Systems Supervisor for the Juvenile Services division, in which capacity he coordinated development of a statewide, electronic case management and data system. He subsequently was appointed Manager of the Records and Research & Statistics divisions of the AOC. He now serves as consultant and Business Analyst for the Kentucky Court of Justice data system improvement project. Mr. Columbia holds an associate degree in science from Maysville Community College and a bachelor's degree in business, with a major in accounting, from the University of Kentucky.