If there is any concept that judicial educators can understand, it is the idea of power inequity. We spend much of our time trying to influence powerful people over whom we have very little authority. However, that does not relieve us of responsibility for succeeding in our efforts. Austin counselor Kimberly Key will address the matter of power inequity in her plenary presentation to NASJE, "Staying Empowered When Working with Powerful Players."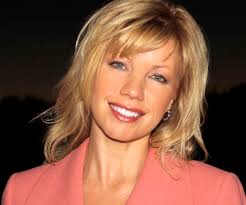 Kimberly Key is the founder of Encompass Work & Family, a firm that specializes in human behavior change at the family, organization, and government level. She is an educational and counseling psychologist with expertise in training and development, conflict resolution, multicultural relations, system assessment, leadership and career development, and neuropsychotherapy. Key is a board-certified counselor and mediator and writes a blog for Psychology Today. She is also the author of Ten Keys to Staying Empowered in a Power Struggle.
While Key's approach relies on her expertise in conflict resolution and human interaction, she also utilizes a broad range of experience, from psychology and counseling to political science, journalism, and bioenvironmental science.
Key is very enthusiastic about this opportunity. "It is a great honor to discuss power inequity and empowerment with NASJE members—the folks who are at the heart of America's judicial branch, impacting it through critical education and development," she says. "My hope is that no matter what power struggles NASJE members face in their lives, they will leave the session with some new ideas for resolving them."