Presented on September 26, 2016 by Dr. Linda Stone & Larry Stone
The 90-minute workshop consisted of discussions in four areas: introductory material, a PowerPoint presentation, small group work, and wrap-up.
Introduction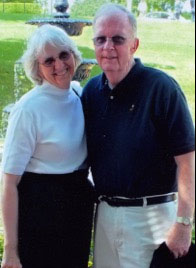 Mr. Stone showed an excerpt from a 1970s television sitcom to demonstrate a situation where someone is forced to adapt to change. "The Tony Randall Show" concerned the trials and tribulations of Judge Walter Franklin (Randall). In the excerpt, Franklin has to deal with the defense attorney in a criminal case constantly making frivolous objections. He is frustrated and upset that the trial has gone on for four weeks, thanks to the delays caused by the attorney. The excerpt clearly demonstrates that Franklin needs something to deal with his frustrations, as we all do when we confront misfortune or change.
PowerPoint Presentation
Drawing from her experiences with physicians and medical students and knowledge of the literature, Dr. Stone discussed the factors related to professional burnout and the need to find a pathway to resiliency. She provided two definitions of resiliency: "An ability to recover from or adjust easily to misfortune or change," Merriam-Webster dictionary, and "Bounce Back Capability," A definition a mother might make.
Drawing from her experience with physicians, research for the medical profession and drawing parallels to similar research related to the legal profession, she discussed a number of common themes useful in analyzing the need for resiliency and how to achieve it.
The first four themes concern analyzing personal attributes:
Begin at the Beginning: What Do I Stand For?
What relationships do I count on?
Where do I center my spiritual life?
How do I care for myself?
The remaining themes concern actions that can be taken on the road to resiliency:
Who do I want to thank today?

Having meaning and purpose in my life; what does that mean for the everyday?
Have I nurtured my sense of humor?

Where might a little kindness make a difference today?
Have I built life-sustaining relationships I planned on?
Have I understood the importance of respect?
Do I understand the vocation I have been called to?
Small Group Exercise
Mr. Stone showed another video excerpt wherein Judge Franklin turned to his family (as discussed in theme 2) for support.
He then guided attendees through a timed small group exercise where each group member had an opportunity to identify one of the themes that was of special interest and share that concern with members of the group. Each group then discussed the interest of each member for a specific amount of time, thus guaranteeing that each member's topic would be discussed and no one member could dominate the discussion. Groups were also asked to identify one of the topics to share with the group as a whole.
Wrap-Up
Dr. Stone then led a discussion of the topics identified by each small group, recognizing the contributions made to the legal profession by judicial branch educators.
She closed the session with a quote from Wayne and Mary Sotile, The Resilient Physician, that she uses to end all of her presentations on humanism: "A hero is someone who creates safe spaces for others." She indicated that she felt that that is what we do as educators and encouraged the attendees to do the little things to create safe spaces for themselves and for those around them.
• Linda C. Stone, MD, MA, FAAP Associate Dean for Student Affairs (retired), Special Assistant to the Dean for Humanism and Professionalism Ohio State University College of Medicine
• Laurence B. Stone, MA, Executive Director, Ohio Judicial College, Retired