by Josephine Deyo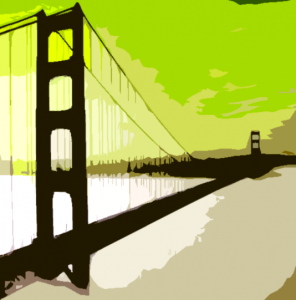 Crowded dockets, jury trials, emergency hearings, and more – new judges face a multitude of challenges when they walk into their courtrooms for the first time. New judges need comprehensive education and they need it right away. But in some states – especially in this economy – a live, face-to-face educational program may not be available until several months after a new judge takes the bench.
How do judicial educators fill that important need for new judges in the interim? How do states provide educational opportunities for these receptive learners who need so much information in their first few days and months on the bench?
Solutions range from online education and electronic publications to mentor programs or other programs tailored to meet these needs. This article discusses a sampling of some methods that state judicial educators are using to address these needs.
Electronic Education
Hoping to get information to those who need it, when they need it, judicial educators in North Carolina developed asynchronous online modules on various topics. Many of the modules consist of narrated slide presentations with quizzes or some interactive elements, as Jim Drennan, Director of the North Carolina Judicial College (at the School of Government at the University of North Carolina), explained.
Drennan noted that they now have a judicial educator on staff, and this was key to development of the modules. This educator gathered content from the subject matter experts and organized it into a user-friendly instructional format. Developing the first few modules was time-consuming, Drennan said, but creating additional modules is easier now that they are more familiar with the format and the development process.
Initially, Drennan said, staff members selected topics that people just starting in the business would want before they could get to a live class. However, Drennan noted that the modules are now also used as preparation for live programs. Faculty will occasionally ask participants to review modules before attending a live class. That can help faculty and students make the most of the in-person class time.
The North Carolina educators now have modules addressing a variety of topics for various tiers of courts. There are even modules for administrative and practical topics, such as how to use the School of Government web pages. More recently, they have developed modules for more arcane topics that might arise infrequently in a judicial career and that may not be addressed during live programs.
Drennan explained that before developing these online modules, the North Carolina educators recorded or re-recorded lectures for delivery over the internet. But because of the significant faculty time involved in that approach, and to improve the shelf life of the education, they moved to the asynchronous modules.
Another issue that they addressed initially was the possible limitations of the users' computers and software. They identified those possible limitations and designed their modules to permit use by various computers and systems around the state.
View the North Carolina modules at this link: http://www.sog.unc.edu/programs/judicialcollege/online_training.html
Judicial educators in Arkansas are also using technology to help meet the needs of new judges. Educators there have posted benchbooks online. That delivery method is beneficial for both staff and judges. Marty Sullivan, Judicial Branch Education Director, said that printed benchbooks were expensive to produce and to ship, and were also cumbersome for participants at live programs.
In addition, Arkansas recently experienced a large turnover of new judges, Sullivan explained. The new judges, who were fairly young, were more comfortable with current technology and preferred electronic materials over hard copies.
The Arkansas benchbooks are in a format that permits users to search for terms and topics. The benchbooks include instructions for navigating through the electronic benchbooks. Sullivan said that they typically update the benchbooks after each legislative session, but having the benchbooks in this format makes it easier for staff to update even just a page or two as needed.
View the Arkansas benchbooks at this link: http://courts.state.ar.us/judicial_education/publications.cfm
Other Innovative Approaches
A mentor program can also help judges to make the transition to the bench. Mentor judges can educate and support new judges, with information and advice on many topics ranging from legal decisions to administrative issues.
Sarah Appleby, Education Manager for the Administrative Office of the Courts in Tennessee, said that their state has a mentoring program. Although the program is fairly new, she feels that it will provide much support, especially to new rural judges.
In Tennessee, Appleby said, they conduct the Judicial Academy, an education program primarily for new judges. This program is offered as needed, depending on the budget and the number of new judges.  After that intensive week, there is a follow-up session for new judges at the next general education conference for trial judges. That provides an opportunity for the new judges to meet again to share their experiences.
Missouri has a week-long mandatory New Judge Orientation program every year, as Pat Hubbs, Judicial Education Specialist in the Judicial Education Division of the Office of State Courts Administrator, explained. Six months after that program, new judges attend a two-day extended orientation program. Hubbs explained that her office surveys the new judges after the initial program to determine what topics they would find helpful in the second program.  The staff and faculty then develop the second program on the basis of the comments and needs of the new judges.
In addition, new Missouri judges who are sworn in mid-year are encouraged to attend one of two Judicial Colleges, which offer a wide range of topics on civil, criminal and family law.
Hubbs noted that new judges in Missouri are encouraged to attend other educational programs during the year as well. In addition, materials from the new judge orientation programs are posted on an internal website so that the new judges can access those resources. The judges seem to appreciate those easy reference materials, Hubbs said.
Tennessee also provides materials from the most recent Judicial Academy to new judges as part of the welcome packet they receive. In addition, new judges have access to some online media. Some courses at the regular education conferences are filmed, and those videos as well as any accompanying PowerPoint presentations and other materials are available to new judges.
This article has mentioned a few approaches, but we encourage state judicial educators to share your strategies. Feel free to comment below to continue the conversation about this topic.