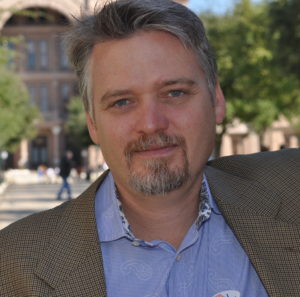 An exciting addition is planned for this year's film viewing and discussion offered by the Diversity, Fairness and Access Committee. The film's director and producer will be present for the Sunday night screening and Monday discussion session, giving participants additional insight into the film's history and its message.
The documentary film, Tomlinson Hill (IMDb.com), is the story of white and black America as seen through the small Texas town of Marlin located about 100 miles from Austin. The film takes its name from a former Texas slave plantation that was once located in this region. It is also the last name of two descendants from Tomlinson Hill—one black, Loreane Tomlinson, and one white, Chris Tomlinson. Both are featured in the film. In fact, Chris Tomlinson is the film's producer. The film was directed by Lisa Kaselak.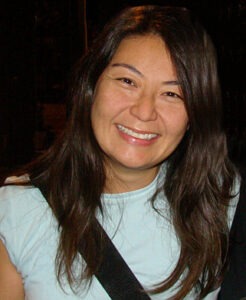 Tomlinson is an Austin journalist who had long been curious about his family's slave-owning past on the plantation they once owned along the Brazos River. Kaselak is an independent media artist from Austin, Texas. Her work encompasses traditional documentary and narrative filmmaking, transmedia, non-linear digital storytelling and digital installation art.
According to one review, prior to writing the book Tomlinson Hill: The Remarkable Story of Two Families Who Share the Tomlinson Name — One White, One Black (Amazon.com) and producing the film, Tomlinson scrutinized over a century's worth of newspaper and civic records, interviewed elderly members of the black Tomlinson family about life under segregation and Jim Crow and delved into the invaluable oral histories collected from emancipated slaves by the Works Progress Administration during the Depression, among the few reliable first-hand accounts of slavery available.
The unfolding lives of the two Tomlinson families in the film are set against the backdrop of Texas and American history: the settlement of the area by Southern slaveholders and small farmers seeking to make their fortunes further west; the advent of the Civil War and the brief promise of Reconstruction; the emergence of sharecropping as a covert reinstitution of slavery; the KKK and lynchings; the Depression; the Great Migration that brought many African-Americans from the country to the city; the Civil Rights Movement; and, finally, the economic decay that currently afflicts so much of small-town America.
The film concentrates on present-day Marlin, Texas and how that community struggles with poverty and the legacy of race today. To learn more about Chris Tomlinson and the film, visit his personal website or the Tomlinson Hill website.
Of course, NASE's own Joseph Sawyer and Kelly Tait will be there to facilitate the two sessions and guide the discussion. The film viewing is at 7:00pm on Sunday, August 26. The discussion is at 1:15pm on Monday, August 27.