Presented by Ms. Joan Bishop and Judge Steven Leifman on September 27, 2016
Article by Nancy Smith of Arizona
This compelling blended learning event at the 2016 NAJSE annual conference combined experiential learning and more traditional learning. Session participants watched the heart-wrenching, award-winning documentary God Knows Where I Am, participated in a discussion about the film with colleague Joan Bishop, and listened to a presentation by Judge Steve Leifman about his judicial experiences and interactions with the mental health system and the mentally ill appearing before him. Attendees received valuable insights not only into what happens to the mentally ill in the system, but also into methods used in Judge Leifman's and other courts to deal with the mentally ill and help keep them out of jail. Finally, participants learned about some training resources available to assist judges wanting to change their courts to effectively work with the mentally ill.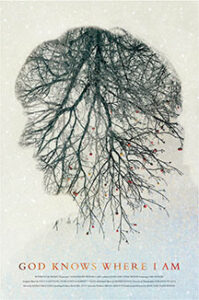 First the film. The documentary God Knows Where I Am portrays the descent into mental illness of Linda Bishop, NASJE member Joan Bishop's sister. It conveys the tragedy of our society's inadequate mental healthcare system, the ineffectiveness of laws written to help the mentally ill, and the criminal justice system's uneasy relationship with both the mentally ill and mental healthcare providers and organizations. It also illustrates how mental illness affects families and the patients themselves. It is no surprise that the documentary has won many awards* and is written about in publications like The New Yorker (see newyorker.com). As participants in the NASJE conference, we not only saw the movie, but we also were allowed access into our colleague Joan Bishop's life. As part of the session, she responded to questions and provided insights into her sister's fight with mental illness, and the impact of Linda's illness on family members. It is rare to get such a personal connection as part of a conference session. It takes a courageous person to share such intimate details. Thank you Joan Bishop.
Judge Leifman is a nationally known judge from Florida who learned about the mentally ill and their difficulties as a judge. Through extensive research, experience, and effort, he has created ways for judges and court staff to better understand the mentally ill, and to handle their cases in more appropriate and humane ways. One really tough issue he talked about is the number of mentally ill people in jail. Not only does the United States have about 25% of the world's prisoners, in 2012 about 37% of them were mentally ill (15% of men, 30% of women) (see nami.org). According to Judge Leifman, among women prisoners, 97% of them were sexually abused as a child, often over long periods of time, and suffer mental illness as a result.
In Miami-Dade County, where Judge Leifman works, the recidivism rate for mentally ill defendants in the misdemeanor program has been reduced from 75 percent to about 20 percent a year, with repeat offenders typically being people who are incompetent to stand trial. The recidivism rate for people who complete the program after being charged with a felony is 6 percent, compared to an 86 percent repeat offense rate nationally for persons with severe mental illnesses (see miamiherald.com).
Judge Leifman made us aware not only of the numbers of mentally ill in jail in our country, but also about some traits of mental illness. He taught the group that mental illness can come on gradually, and that every psychotic break causes more damage to the brain, limiting the prospects of recovery over time. The longer a person with mental illness remains untreated, the more damage occurs in their brains. Most mentally ill prisoners receive little or no treatment in jail.
The Stepping Up Initiative, a partnership of the Council of State Governments Justice Center, the National Alliance on Mental Illness, the National Association of Counties and the American Psychiatric Association Foundation, is a national effort to reduce the number of people with mental illnesses in jail (see stepuptogether.org). The human toll of this problem is huge, and the financial costs are staggering. Judge Leifman encouraged judicial branch educators to seek to educate their judges about the problem and ways to improve the situation to benefit our entire society.