By Mary Ann Koory, Ph.D.
Last month, I found myself sharing a taxi from the Vermont Airport to the Burlington Hilton late Saturday night with another newly minted judicial educator, Meg Rowe. Meg and I were chatting in the back seat – we'd just met — when the taxi driver asked us what "judicial education" was. Even as newbies, we'd answered that question a few times already and offered him practiced explanations. When we were finished, he said, "Do you work on those new drug courts? Because the one here saved my life." And he told us a bit about himself, offering us a story and a life that connected the NASJE Conference and our new profession to something more real than practiced explanations about judicial education. Our cab ride unexpectedly reminded us of the human value of the work we do.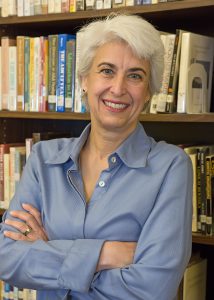 It was an auspicious beginning to the week, which included a series of other —more intentional – kinds of experiential learning. The established members, particularly officers, made a special point of welcoming new people. My fellow new members were much in evidence at the Conference, joining Committees and networking. (Lynne Alexander recruiting me to write this article is a good example of that!)
By the end of Sunday, the Fundamentals of Our Profession day, a major theme had emerged: NASJE is a significant personal and professional resource for its members. There were several stories of picking up the phone with a problem and having a NASJE member answer with a solution and encouragement. The incoming President, Caroline Kirkpatrick, told the new members about a program of hers the previous week — a speaker had dropped out at the last minute. In days, her contacts at NASJE found her another speaker.
That support network is formalized with the mentoring program, chaired by Lee Ann Barnhardt, the value of which Tony Simones enthusiastically attested to. It turns out Tony was a new member not so long ago; it was encouraging to hear how NASJE has supported his career. A fully functioning, formal mentoring program for an organization as small as NASJE is impressive.
Another theme that emerged was that NASJE may be forward-looking and welcoming to new members but it also remembers and honors its history. At the end of the Fundamentals of Our Profession, a panel of long time members (Judith Anderson and Larry Stone) spoke about the evolution of NASJE and judicial education. I was impressed that time was taken out of a full program focused on the profession's present to have us meet members who contributed to its beginnings. The Karen Thorson Award was another example of NASJE's commitment to its own history and the lifetime achievements of its members.
Those were just a few of my impressions of my first 2016 NASJE Conference. Thanks for asking, Lynne!
Mary Ann Koory is a Senior Education Developer for the Center for Judiciary Education and Research (CJER). Prior to joining the Judicial Council, she was a lecturer in English literature at SFSU. She has also taught writing to adults for SFSU's Paralegal Studies Program and for UC Berkeley Extension, where her fully online, asynchronous courses won national awards and she was named an "Honored Instructor." Mary Ann also serves a dramaturg for the Marin Shakespeare Company in San Rafael.