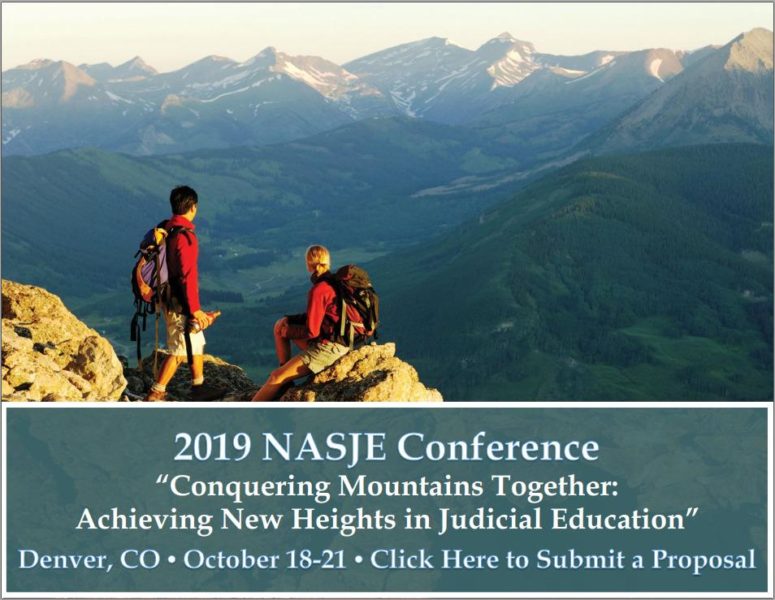 The National Association for State Judicial Educators (NASJE) Conference Planning Committee is accepting proposals for plenary and breakout session presentations for the 2019 NASJE Conference. The conference will take place October 18-21, 2019, at the Ralph Carr Judicial Center in Denver, Colorado. The theme of the conference is "Conquering Mountains Together: Achieving New Heights in Judicial Education".
This conference is held annually with the goal of bringing together professionals in the field of judicial education from across the country to promote professional development, share best practices and provide the opportunity for networking. The committee is seeking presentation proposals for 75-minute sessions and 3 hour workshops.
Proposals, which may be submitted here, are due no later than January 11, 2019.