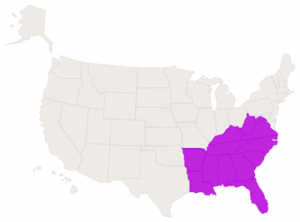 August 8, 2012, in Boston, Massachusetts
Cynthia Davis, Director of the Mississippi Judicial College, is the NASJE Southeastern Regional Director. She introduced herself and described a little about her organization. It is located on the campus of University of Mississippi in Oxford, Mississippi.
Members of this region discussed recent projects. Some projects included forays into distance learning in various ways. Several states discussed having benchbooks available online either on the internet or password-protected.
Melody Luetkehans of The National Judicial College mentioned available training on highway safety and traffic topics, presented in conjunction with the National Highway Traffic Safety Administration and the Federal Motor Carrier Safety Administration.
The group also considered whether a mid-year regional meeting would be beneficial. Possible topics suggested for discussion at a regional meeting include faculty development ideas, a speaker exchange, and a discussion about evaluations. Members expressed interest in a regional meeting, although all acknowledged that busy schedules and tight budgets might pose a problem for some members.