Do you want to connect with a committed group of court educators and enjoy a fun, interactive educational events?
Become a NASJE sponsor today!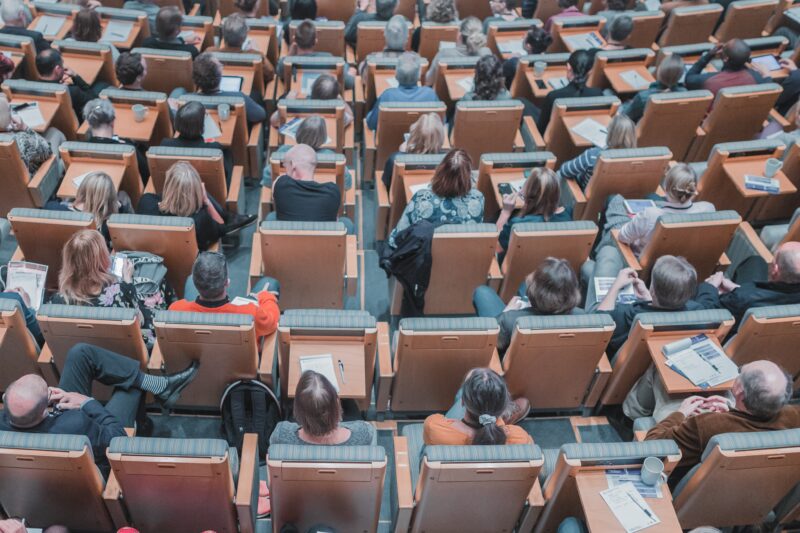 How can I sponsor NASJE?
There are two ways – either as an Annual Conference Sponsor or as a Virtual Program Sponsor.
Annual conference sponsor: Our annual conference is NASJE's premier event. Over 100+ attendees join us from all over to connect, network, and share best practices.
Join us for the 2022 Annual Conference in New Orleans, Louisiana
October 23 – 26, 2022 at the Royal Sonesta New Orleans
For our 2022 conference, the following sponsorship levels are available:
Full institutional support level = NASJE sponsor ($5,000 and above)
Platinum conference contributor = ($2,000-$4,999)
Gold conference contributor = ($1,000-$1,999)
Silver contributor = ($250-$999)
Virtual program sponsor: NASJE holds virtual programs throughout the year. Would you like the opportunity to discuss your organization or business with NASJE members? Consider sponsoring a virtual event!
As space is limited, please use the web form below to apply and make payment no later than September 12, 2022. NASJE reserves the right to accept or reject sponsor applications based upon space limitations, appropriateness, timeliness, or similar criteria.
Click the button below to download our sponsorship packet.