Hello, NASJE friends and colleagues,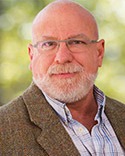 I hope you all are having a good start to the summer! Happy Fourth of July, and a belated Happy Memorial Day and Juneteenth!
As you may have already noticed, registration for the New Orleans conference – "Judicial Education and All That Jazz!" – is now open. The current conference schedule and program, hotel info, and other data is available on the NASJE website's conference page. This year, we will be able to pay conference fees through NASJE's secure payment portal online, too. Regular registration has already begun; late registration (+$50) will start on September 1st. Information on scholarships to attend the conference is also available at the same registration link. I am very excited about the conference programming and social events – and of course to be able to see everyone in New Orleans, October 23-26.
Those of us whose memberships are up in the second half of the year will be receiving an invoice for prorated dues for the balance of 2022. As I mentioned last month, NASJE has moved to an organization-wide, annual membership renewal/start date of January 1. We can also pay our dues online via the NASJE payment portal.
As we all are aware, judicial education and NASJE are changing to meet new challenges inside and outside the profession. We are all in this together and need your help shape the direction of the organization. On August 8th, the Board will be holding a conversation/webinar on the various ways in which members can get onto the pipeline for Board and committee chair positions. Please join us and let's start this process together. More specifics including the webinar link will be on the NASJE website at the Hub page.
Finally, I have the very great honor of announcing that the Board has selected Judith Anderson (WA) as the 2022 Karen Thorson Award recipient. More information both about the award and Judith will be forthcoming, but we wanted to share this important news early.
As usual, I've gone on too long. But please feel free to connect with me via email: .
Best,
Todd