Date: Wednesday, August 31, 2016
Time: 12pm Pacific / 1pm Mountain / 2pm Central / 3pm Eastern (1 hour)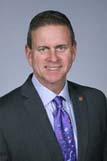 As judicial educators, our challenge is to develop courses year after year that are relevant, engaging, and provide the most up-to-date information.
We use a variety of resources to accomplish this daunting task, and this year, our partners at the National Association for Court Management (NACM) have released thirteen curriculum designs that align with the NACM Core, the updated version of the NACM Core Competencies.
In this 1-hour webcast scheduled for August 31, 2016 at 3pm ET, NACM Board member Paul DeLosh will discuss the process he led to update the NACM Core and develop the accompanying curriculum designs. (Fun fact: NASJE Past President Robin Wosje worked with NACM to create the curriculum designs in her former role at the Justice Management Institute.)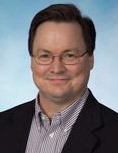 Dr. Anthony Simones, Manager of Judicial Education in Missouri and NASJE Midwest Regional Director, will join Mr. DeLosh to discuss how he used the new Purposes and Responsibilities curriculum to develop a presentation for Missouri Municipal Court staff to begin addressing the problems that gave rise to Ferguson. This presentation is a preview of a full-length session Dr. Simones will present at our 2016 Fall Conference in Burlington.
As a result of attending this 1-hour session, participants will be able to:
Locate information regarding the NACM Core and the curriculum designs
Compare the NACM Core to other curricula for judicial
officers and court staff
Use the curriculum designs as part of the course development process
We can all use more resources to make the education we develop current, relevant and engaging for those we serve. The NACM Core and accompanying materials will be an excellent addition to your toolbox!
NASJE members will receive an email with a link to access the session.