Registration for NASJE 2019 opens in early June. Click through to the video for some great reasons to attend.
At the annual conference in October, NASJE's newest Board members will be sworn into office. Candidates are recommended by the membership to NASJE's Nominating Committee, chaired by Past President Lee Ann Barnhardt. Other committee members (representatives from each region) include Allison Gallo (Delaware), Ben Barham (Arkansas), Tom Langhorne (Utah), and Margaret Allen (Ohio). Ms. Barnhardt also serves on the Diversity, Fairness and Access Committee, and all committee members are tasked with promoting diversity of the slate of candidates. The committee will be reaching out to the membership requesting recommendations for individuals who might serve in NASJE leadership positions.
On July 17 and July 30, 2019, NASJE's International and Diversity, Fairness, and Access committees are sponsoring webinars available to all NASJE members. Information on the webinars is below, registration is available on the members only page.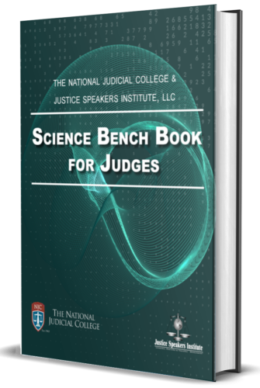 Judges are the guardians of our system of justice, but forensic developments in the last 50 years have made their jobs significantly harder. However, judges do not need to become scientists in order to make appropriate evidentiary decisions about scientific evidence. Rather, they need to have a detailed understanding of their role in admitting scientific evidence. To achieve this, the National Judicial College and the Justice Speakers Institute are pleased to present a new online resource, Science Bench Book for Judges, to assist judges in making their rulings.
WELCOME TO THE MILE HIGH CITY! Registration is now open for NASJE's Annual Conference, which will be held in Denver, Colorado, on October 18-21, 2019. The conference will be held at Ralph Carr Judicial Center with pre-conference events and lodging…
When I took office last year, I was asked repeatedly about my agenda as President of NASJE and what I hoped to accomplish. I struggled to provide an answer. My initial inclination was to say, "Continue the great work and follow the lead of the talented people who came before me." My second reaction was even shorter and less impressive: "Try not to screw anything up." But the more I thought about it, the more an answer began to materialize. I wanted to work to ensure that NASJE would continue to be the resource to others that it has been to me.