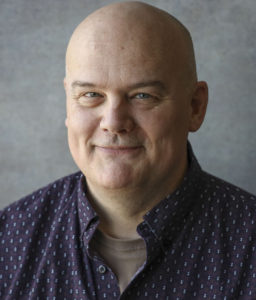 The road to becoming a judge is paved with years of training, preparation, and the endless acquisition of knowledge. Curiously, much of the curriculum for judicial education is developed without judicial input. Oftentimes, judges are not afforded the opportunity to help shape the very learning experience they rely on for their development.
Jim Sullivan plans to change that. And he wants your help.
Sullivan is an air quality scientist and policy development professional with the Minnesota Pollution Control Agency in Saint Paul, Minnesota. He is a graduate of the William Mitchell College of Law, holds a master's degree from Minnesota State University, and is currently completing his Doctor of Education at Saint Mary's University in Minnesota.
His doctoral dissertation explores judicial views on science, technology, and engineering, specific to the topic of reliability, and is designed to create a body of knowledge that will enhance judicial understanding of, and improve judicial decision making in, these complex areas. Check out a summary of Sullivan's research.
In order to make this vision a reality, he needs judges to participate in a short, open-ended online survey. In completing this survey, judges will be providing information essential for the creation of an effective judicial education curriculum on science, technology and engineering in the courtroom.
Help improve the legal world! Do you know a trial court judge or judicial educator interested in linking judges in their states with the opportunity to participate in this groundbreaking study? Email Jim at to begin the process!