In February 2012, the NASJE board established the Karen Thorson Award to honor a NASJE member who has made a significant contribution to both NASJE and judicial branch education nationally.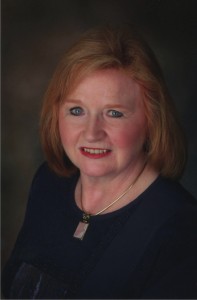 Karen Thorson, the first recipient of the award, is a former NASJE President and director of judicial branch education in Arizona and California. Karen helped advance the judicial branch education profession through encouraging inclusion of all those involved in the judicial education process. Karen was also instrumental in the adoption of the NASJE Core Competencies. She continues to positively impact and improve judicial branch education through her service on the Curriculum Committee.
I am very excited to announce that Dr. Maureen Conner is the recipient of the 2013 Karen Thorson Award. Dr. Conner has been a friend and mentor to many NASJE members. For those who do not know her, she serves as the director of the Judicial Administration Program at the Michigan State University School of Criminal Justice and has overseen the infrastructure, personnel development, and financial growth of the program since 2002. She has been vital in the growth of the program and curriculum expansion for noncredit and graduate-level credit courses taught online. She also serves as the Executive Director of the Judicial Education Reference, Information, and Technical Transfer (JERITT) Project, also at the Michigan State University School of Criminal Justice. In this position, she oversees many of the project's programmatic and grant activities, which include collecting and disseminating information from seven databases all throughout the United States and territories, to spread awareness and knowledge of the field of judicial education.
Without Dr. Conner's leadership and guidance, the JERITT Monographs, which remain the cornerstone of our profession, may have never been developed. Additionally, Dr. Conner was instrumental in fostering the partnership between NACM and Michigan State University. This partnership resulted in the development of the Judicial Administration Program which provides opportunities for court administrative personnel to gain academic credit by attending conference sessions offered by NACM.
We congratulate Dr. Conner on her outstanding work.