Hello, NASJE friends and colleagues,
It was a real pleasure seeing those of you who were able to attend the annual meeting in New Haven in October. It was a great conference and I thank Janice, Nikiesha, the various committees and speakers, and each of you who made the event the success it was. And I certainly hope that everyone can join us October 23-26, 2022, in New Orleans!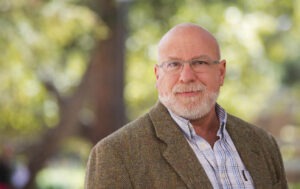 As many of you know (and the rest know now!), the NASJE Board of Directors meets monthly to guide the overall arc of the organization. At our last meeting immediately following the conference, the Board confirmed the importance of transparency with the membership and wanted to share with our colleagues the highlights of the meeting and the major issues it discussed:
The Board and its committees have begun to look carefully at the structure of the organization and its committees, including composition, meeting times, leadership and focus, to see if they meet the needs of the membership as it exists today and to encourage broader participation for the future.
The Board is investigating whether planning for the future of NASJE may be better served by an alternative method other than a committee, such as a facilitated, open discussion/convening of the membership.
The Board is reviewing current dues and conference fees to explore speaker rates or other changes to facilitate a wide range of presenters and to encourage attendance particularly from people with barriers to participation.
The Board has created a Master Calendar accessible to the entire membership which will list the following:

Committee meeting times and access links

Regional meeting times and access links

NASJE events like the launch of the 21-day racial equity challenges discussed by Dr. Eddie Moore at the New Haven conference

Webinars, meet-ups, and other similar events
A link to this Master Calendar will be made available when it is live. Members wanting to place items on the calendar should email Jessica Foreman, NASJE Secretary:
Finally, here is my own email: . Please do not hesitate to reach out as we move forward in the year ahead.
Best,
Todd