by Marty Sullivan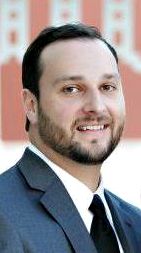 Greetings friends and colleagues! I hope you all had a safe and wonderful Holiday Season and I wish you all the best as we begin 2013. As the NASJE Board prepares to gather next month in Charleston for our annual mid-year Board meeting, I wanted to share with you a few things. First, we have had 36 NASJE members pledge a total of $3,870.00 to the new NASJE Endowment Fund. The Fund was set up last year to ensure the financial solvency of our member-led organization. If you haven't pledged a donation to the Endowment Fund, I would encourage you to do so. Your tax-deductible donation will have a powerful impact on our organization. Please contact Jennifer Haire, Director of Association and Conference Services at the NCSC, if you would like more information on how to donate. Jennifer can be reached via email at: .
Recently our Western Region Director, Evie Lancaster, decided to step down from the Board due to personal reasons. Evie has always been a great support to NASJE and has given many hours to the organization. I am grateful for her service and wish her all the best. Jeff Schrade of Arizona has graciously agreed to attempt to fill Evie's shoes. I welcome Jeff to the Board and look forward to working with him as we continue to move our organization into the future.
I would like to remind everyone that NASJE is a volunteer-led organization. Without active members, we would accomplish nothing. NASJE has been the cornerstone of my professional development and I would encourage anyone that hasn't joined a committee to please do so. You will find your service to be very rewarding and the friendships you make are invaluable.
Finally, I must report some sad news. Rick Young, the Judicial Branch Educator in New Jersey, passed away earlier this month after a battle with cancer. Rick was just 52 years old and had worked for the NJ Administrative Office of the Courts for 29 years. Our thoughts and prayers go out to his wife and two children. His years of service to help improve the administration of justice will not be forgotten.