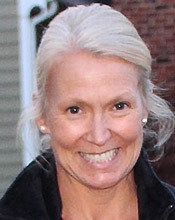 To my NASJE colleagues,
Best wishes for a joyous holiday season, time with family and friends, good health and happiness.
If it's possible, I encourage you to take a short break from thinking about judicial branch education and prepare to re-engage in 2017. Our organization is strong, our members are active and supportive of NASJE's vision and strategic plan, and our valuable work continues.
Thank you for everything that you do for your state, your organization, your colleagues, your constituents and NASJE.
Caroline Kirkpatrick, President, NASJE