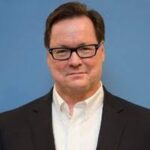 For my final presidential message, I am going to focus on gratitude. Never have I been more aware of the fact that great things do not happen with a single person acting alone. To those who helped me through this year, I bestow upon you my gratitude.
First, I want to publicly acknowledge the special group of individuals on the NASJE Board of Directors I have been able to work with over the past year:
Lee Ann Barnhardt, my friend and mentor, the person who taught me how to be an effective judicial educator, who has been there for me at every stage of my journey;
Janice Calvi, different from me in so many ways, but my touchstone-the amazing person who gets so much accomplished behind the scenes and without seeking to grab the spotlight;
Nancy Smith, my fellow swimmer, the brilliant analyst who has been a treasure trove of careful thought, wise counsel, witty observations and wonderful support;
Jeff Schrade, the nicest guy I know and the "answer man," the person whose judgment guides our financial decisions and whose common sense forms the foundation of our approach to almost every problem;
Ileen Gerstenberger, who has impressed me ever since she taught the Foundations of the Profession course at my first conference, who responded affirmatively when I asked her to come and be a part of history;
Jessica Foreman, the wonderful, eclectic hipster genius who came out of nowhere to mastermind the Austin conference and affect us all in so many ways;
Crystal Banks, someone who likes to laugh almost as much as I do, a giant of the profession who answered the call when I needed someone to take over the Northeastern Director position in mid-stream;
Todd Brower, a true Renaissance Man whose accomplishments and credentials are matched only by his commitment to others and his desire to bring justice to the world;
Dan Rettig, the one whose quips and smirks cannot obscure how much he cares and how committed he is to being there for the people who depend upon him.
Thank you all. The accomplishments of the past year are attributable to your creativity, tirelessness, insight and support.
In addition, I want to acknowledge the group of individuals I asked to be co-chairs of committees. I know from experience that running a committee takes strategic thinking, organizational skills, the capacity to interact effectively with others, a commitment to getting things done and pushing through exhaustion to make things happen. Thus, I want to commend:
Katheryn Yetter and Elizabeth Watkins-Price, who responded beautifully to my challenge to make the Futures Committee a major player in moving NASJE forward;
Claudia Fernandes and Caroline Kirkpatrick, whose leadership of the Fundraising Committee created an effective path toward one of our most important endeavors, the NASJE conference;
Lynne Alexander and Nancy Smith, whose work on the Communications Committee made our online presence consistently excellent;
Jennifer Juhler and Dana Bartocci, the team from the Midwest who provided impressive leadership for the Diversity, Fairness and Access Committee;
Lee Ann Barnhardt and Sara Dahl, whose leadership of the Membership and Mentor Committee produced essential information through the survey of NASJE members;
Thea Whalen and Janice Calvi, who took over a committee that matters very much to me and made the Education and Curriculum Committee better than ever.
Jennifer Mendoza chaired the Conference Planning Committee. A long line of impressive people have held that position in the past. They all marveled at the skills Jennifer exhibited in planning the upcoming conference.
I would also like to thank all the NASJE members I approached about joining specific committees and applying their considerable talents in particular areas. I made committees a priority in my presidency and the dozens of people to whom I reached out were an essential part of making this a successful endeavor.
I want to thank Lee Ann Barnhardt, Margaret Allen and Kelly Tait for being a mentor to me as I pursued this path in NASJE. I want to thank the past presidents I reached out to on a regular basis over the past year. I want to thank Janice Calvi for being a constant source of advice and support.
And I want to thank all of you who have contacted me with notes of support and encouragement. It made a difference.
I am grateful for this extraordinary opportunity and this remarkable organization.