On Making an Impact as a Judicial Educator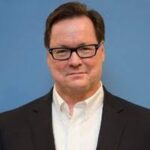 I hope this finds you all well and warm. In this piece, I would like to talk with you about making an impact. In one of his many memorable cinematic roles, Jack Nicholson once said, "I don't want to be a product of my environment. I want my environment to be a product of me." Even though the character of Frank Costello took this sentiment to sociopathic extremes in Martin Scorsese's The Departed, I have always been able to relate to the foundational idea at the heart of the quotation. Frankly, it was one of the things I love most about being a judicial educator: being able to play a role in the development and implementation of important initiatives, policies and undertakings.
A few months ago, I asked a roomful of judicial educators whether they considered themselves court leaders. A surprisingly small number of people raised their hands to indicate that they saw themselves in this manner. I think to an extent their response was indicative of their acknowledgement that they did not sit atop the chain of command in their administrative structure. However, if that is to be the determinative factor, then very few of us are court leaders. I prefer to think of being a court leader as being able to have an impact on the direction the court will take and the way the judiciary will achieve its objectives. Seen from this perspective, I think it is undeniable that most of us are court leaders. When I speak of being a court leader, I am not talking about pounding a fist on the table and barking orders. In fact, it may take the form of subtle, behind-the-scenes maneuvering that NASJE Past President and legendary judicial educator Karen Thorson once described as "leading from behind."
As judicial educators, we are able to influence the ideas being presented in the educational sessions held in our states. In the wake of Ferguson, I was able to help spark a conversation about the purposes of courts and whether those purposes were being met in many of our municipal courts. I was involved in the creation of educational initiatives that encouraged both the professionalization of circuit clerks' offices and the recognition of Missouri's clerks as judicial professionals. By no stretch of the imagination am I saying that these things happened solely because of me. However, I was able to use my position as Manager of Judicial Education to work toward much-needed reform.
I want to use this platform to encourage you to see yourselves as court leaders and to take action that will improve the performance of courts and enhance the quality of justice being achieved in your states. Obviously, I am not suggesting that you get yourselves in trouble by blindly and arrogantly attempting to resolve issues that are within the purview of others. However, where you do have a chance to have an impact, I encourage you to make your influence felt.
Your membership in NASJE can play an important role in making this happen. Resist the temptation to regard sessions at our conference as an interesting way to pass a couple of hours and instead challenge yourself by asking, "How can I put this to work in my state? How can I incorporate this into my job?" Participate in the webinars and callinars offered by NASJE that can have an impact on the way you do your job.
Similarly, make use of the information available on our website. For example, "The Role of Research in Judicial Education," currently found on our NASJE website, is a veritable treasure trove of information that can be shared with judges and court administrators in your states on some of the most important issues currently facing the judiciary. The information comes from the Data Collaborative for Justice of the John Jay College of Criminal Justice. Copies of the articles can be obtained by emailing . One of the articles concerns revenue generation from fines and fees, an issue at the heart of Ferguson and one that is likely to become more relevant in the wake of the Supreme Court's decision in Timbs v. Indiana, incorporating the Eighth Amendment's "Excessive Fines" Clause. Other articles address the movement toward bail reform and the essential nature of effective case management, issues that will be relevant in many states. Sometimes, making an impact can be achieved by simply passing on an important article to the right person.
Your ability to have an impact is also relevant to the future of NASJE. Later this month, the Membership and Mentor Committee will be conducting a survey of our members. Wait, before you dismiss this with an agitated, "Great, another survey," let me tell you about this one. This survey has been carefully designed to influence the way our organization will develop and operate in the future. By participating and providing your input, you will be having a tremendous impact on what NASJE will become.
Finally, I am going to repeat something I said in my inaugural remarks in Austin. One of the greatest things about NASJE is that it doesn't require you to serve an extended apprenticeship. You don't have to be a backbencher for a decade before you can take an active part in our organization. You want to be on a committee? Talk to me and I will appoint you to whichever one interests you. You want to be involved in a webinar and share your expertise? Let me know and I will put you in touch with one of the committees or one of the regions that present webinars regularly.
This time ten years ago, I had never heard of judicial education. Today I am President of NASJE. I hope the path I have traveled in this organization reveals possibilities to our many new members: In NASJE, your success is limited only by your willingness to be involved. You don't have to wait to make a difference. In NASJE, you can have an impact now.