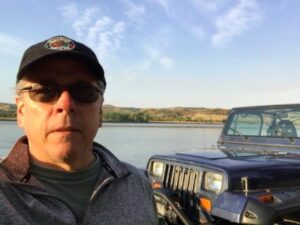 On behalf of the Membership and Mentorship Committee, I'm happy to introduce our newest member, North Dakota Supreme Court Justice Daniel J. Crothers! He was a good sport and participated in our New Member Minute — read more about him below.
1. What was your path to judicial education?
While practicing law full time, I was an adjunct college instructor and regularly presented continuing education programs for lawyers (and occasionally, judges). More fully engaging in judicial education seemed like a natural step. Strong support from Judge Michael Keasler helped getting me started with the NJC.
2. How long have you worked at your organization?
2005
3. If you could do another job for just one day, what would it be?
I have a gazillion interests so narrowing to just one is really hard. But if limited to one job, it probably would be a pilot.
4. What do you like to do when you're not at work?
"Not at work?" Have you seen my docket? Actually, see above about my gazillion interests. A few key ones are fly fishing, kayaking, exploring the road less traveled in my Jeep®, doing about anything related to being outdoors, and all activities involved at both my lake home in Minnesota and my family's farm-ranch in North Dakota.
5. What's your favorite movie?
Local Hero