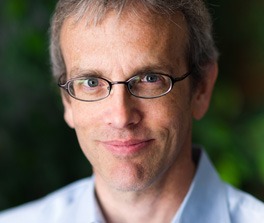 Welcome NASJE members to the latest edition of NASJE News. I would like to take this opportunity to thank Phil Schopick and the members of the newsletter committee for keeping NASJE informed of recent educational developments affecting judicial education.
The NASJE executive board will be announcing a series of educational webcasts covering adult education basics, the ongoing curriculum project funded by the State Justice Institute, and the integration of access, fairness, and diversity issues within other judicial education topics. We will announce the dates and times of the webcast before the end of October.
Claudia Fernandes, chair of our International Committee, has secured the renewal of NASJE's agreement with the National Center for State Courts to cooperate in supporting international teaching opportunities of NASJE members. A survey will be sent to each member to determine your interest and availability to teach internationally.
Christy Tull and the Curriculum Committee are continuing to develop and promote the model curriculum project. NASJE is fortunate to have the financial support of SJI. NASJE members who attended the annual conference in Las Vegas have received a copy of the Curriculum as developed to date. For members unable to attend the conference, a copy will be mailed to you soon.
While each of us continues to face funding cuts at the state and federal level, NASJE's committees strive to develop new and cost effective ways to deliver judicial branch education. As an all-volunteer organization, we depend upon each other to share creative solutions to common problems. Each you should be proud of the dedication, professionalism, and commitment of NASJE members who serve on the various committees that keep NASJE at the cutting edge of judicial branch education.
You will be hearing from various committees soon concerning educational offerings that reach beyond the annual conference. NASJE is working toward year-round membership education. The executive board looks forward to your participation in this ongoing effort.