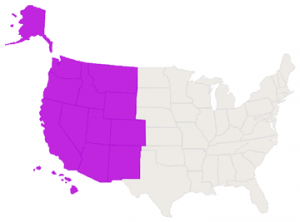 The NASJE Western Region hosted its conference in San Francisco, March 3-4, 2011. There were workshops on engaging learners, strategies to improve PowerPoint, evidence-based sentencing, fairness and bias issues. Participants had an opportunity to visit California's television studio and learn how its judicial education division produces and delivers education programs through satellite television. Additionally, there were opportunities for people to meet in small groups and during planned evening social events.
Always a highlight of regional meetings and conference was the chance for courts to share curriculum, programs and initiatives with their colleagues. In these tight budget times is was exciting to see how different states were finding innovative ways to deliver programs at little or no cost.
In addition to having attendees from within the Western Region participating during the conference, there were representatives from British Columbia (Canada) and Washington, DC.
The conference planning committee would like to thank Dr. Diane Cowdrey, Director, Education Division(California), for her invaluable contribution of resources, time and staff.