Article by Rob Godfrey; Recording by Laurence Stone and Rob Godfrey
Kathy Story, MA JD, has been an important and integral part of judicial branch education for many years. She has been affiliated with NASJE since 2002. For her company, Story Consulting and Coaching, she designs and delivers leadership, mentoring and faculty development training to attorneys, judges, court administrators and other legal professionals. Her workshops include learning styles, effective presentations, personal and organizational change, emotional intelligence, diversity training, generational differences and effective feedback.
Her experience with judicial branch education around the country is extensive, and she has presented at many diverse conferences. She has been an invited speaker for the ABA Judicial Division, National Association of Bar Executives, Association of Legal Administrators, National Association of Appellate Court Clerks, National Association of State Judicial Educators, and the National Advocacy Center for the Department of Justice Office of Legal Education, among others.
Kathy earned her BA and MA degrees from the University of Nebraska and her JD from the University of Memphis. After clerking for a federal appellate judge in the 6th Circuit Court of Appeals, Kathy litigated in state and federal court with a Memphis law firm before returning to higher education as an associate dean of judicial and ethical programs. For seven years she served as Associate Director of the Leadership Institute in Judicial Education. In that role, she worked with hundreds of judges, court administrators, state judicial educators and attorneys in the United States and Canada.
Her work with bar association leadership programs has been recognized with the E. Smythe Gambrell Professionalism Award from the American Bar Association, presented to the Memphis Bar Association.
Watch this video of Rob Godfrey's interview with Kathy, where she discusses important aspects of judicial branch education (recorded 2/2016).
In January of 2016 Kathy concluded a two-day training seminar in Utah titled the Leadership Institute in Judicial Education for a group of justice court judges. Kathy used many different techniques to explore content and get the judges to interact while moving them around Kolb's learning circle. At the end of the second day, each judge was tasked with explaining to the group their plan for a training session. Starting with identifying their target audience, estimating the time needed and creating learning objectives, they described each phase of the training session and which part of the learning circle it fulfilled. Her techniques clearly conveyed the material and enabled the participants to apply the ideas effectively. Once again, Kathy Story demonstrated why she is a leader in judicial branch education.
---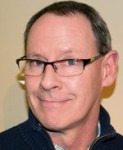 Rob Godfrey is Conference Coordinator for the Utah Administrative Office of the Courts in Salt Lake City.