By Margaret Allen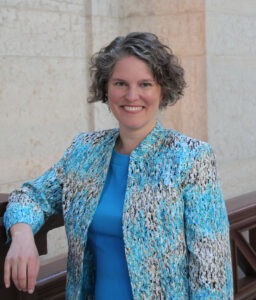 Colleagues, I hope this message finds you very well. In this edition of "From the President", I'll share an overview of the many activities undertaken by our association since January.
Board Activities
Midyear Meeting. The NASJE Board of Directors met in Austin, Texas on January 25-26 and were graciously hosted by NASJE member Mark Atkinson and his staff at the Texas Center for the Judiciary.
Topics of discussion included:
Consideration of the Strategic Planning Document and identification of ways to achieve short-term goals related to increasing membership, raising NASJE's profile and enhancing benefits of NASJE membership
Examination of the Curriculum Use Plan and discussion of methods to make it an even more accessible resource for members and others. Click here to view the Curriculum Use Plan easy reference guide distributed at the October 2015 NASJE Annual Conference.
Review of NASJE's budget and investments. Thanks to the meticulous work of Treasurer Jeff Schrade and Merry Hofford before him, NASJE is in excellent shape financially.
In addition to conducting Board business, we also had the pleasure of seeing several NASJE members and partners in Austin:

Hope Lochridge, Executive Director, and Ryan Turner, General Counsel and Director of Education, both of the Texas Municipal Courts Education Center.
Dottie McDonald from Smart Start, Inc.
Scott Griffith, President-Elect of the National Association for Court Management (NACM) and Director of Research and Court Services, and David Slayton, NACM Past President and Texas State Court Administrator, joined us for lunch. Mr. Slayton was kind enough to give us a tour of the Texas Capital and the Administrative Office of the Courts, including both courts of last resort in Texas. See the Facebook page soon for photos from the tour.
Virtual Meetings for State Directors and Past Presidents. Look for an email soon to schedule virtual meetings for each of these groups. Time has been allotted on Sunday, September 25 for sessions at the annual conference as well.
NASJE Goes Behind the Camera. The Board of Directors is leading an initiative to create videos for prospective members and new members and invites your photographs or videos of courses, your office space or of you and your colleagues. Also invited are short videos and/or audio clips about the work of judicial branch educators and what it means to us, as well as the benefits you enjoy as a NASJE member. Please send submissions to with the subject line "NASJE Video Project".
Committee Corner: NASJE committees are active year-round, and it is never too late to join. Click here to see a list of committees with contact information for committee chairs, and click here to see a calendar of committee meetings.
Save the Dates! NASJE has many learning opportunities in the works for 2016. Check the calendar for more details. Emails will be sent to members from with links and phone numbers to join each event.
Look for webinars planned by NASJE's regional directors in May, June, and August, and "Articlub" (think of a book club format, but discussing an article) conference calls in April and July. Dates and times TBA, but most will fall during the fourth week of the month. These webinars are just one of the valuable benefits of NASJE membership.
September 25-28: NASJE Annual Conference, Burlington, Vermont. "Changing Perspectives in Judicial Branch Education: Re-Engage, Rethink, Renew". More information and registration materials will be available by May.

Have a colleague who develops education at the local level? Let them know how much you benefit from being a NASJE member!
NASJE Partners. I greatly enjoyed the opportunity to meet chief justices from around the country at the Conference of Chief Justices (CCJ) Midyear Meeting in early February. Pictured below are NASJE Past President John Meeks (Vice President, ICM), NASJE President Margaret Allen, and CCJ President Chief Justice Gilbertson at the conference.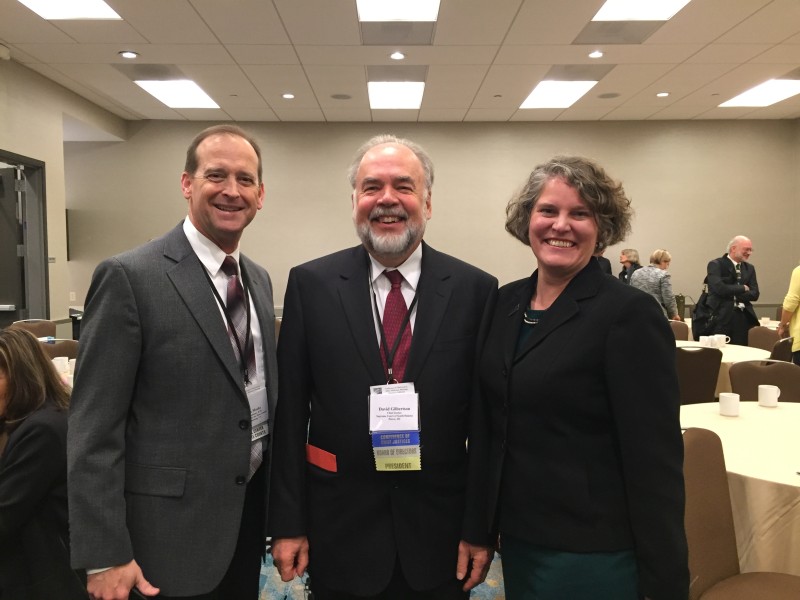 Education topics included same-sex marriage, an update on the Civil Justice Initiative and a session on the 2015 book, Reimagining Courts: A Design for the 21st Century.
Our colleagues at the National Association for Court Management (NACM) highlighted a new resource at their February Midyear Conference – the curriculum designs based on the NACM Core, the thirteen competency areas identified in the refresh of the NACM Core Competencies created in the 1990s. In the planning stages is a joint webinar with NACM to introduce the resource to NASJE and NACM members (target month is May 2016).
The NACM Midyear Conference theme, "Extending Out from the Core: The Profession in Practice" provided a canvas on which to present practical sessions on topics such as procedural justice, the role of perceptions in communication, employee engagement, pretrial justice reform and others. Click here to view conference materials. For videos of selected sessions, click here.
CCJ President Chief Justice Gilbertson (SD) opened the CCJ Midyear Meeting with the observation that "none of our jobs are getting easier, and for that reason education is essential". I couldn't agree more, and on behalf of the NASJE Board of Directors, I thank you for your efforts to advance the administration of justice through excellence in judicial branch education.
Contact me or any member of the Board with questions, ideas or comments about how your NASJE membership can be a greater professional benefit for you. We look forward to connecting with you at an upcoming NASJE webinar, a committee meeting, on the Judicial Educators Facebook page, our LinkedIn group, the list serve, or by email or telephone.
All the best to you, and I wish you a wonderful spring!