We have a new member, Judge Kristi Harrington from Charleston, South Carolina.
She answered our 5 Member Minute Questions.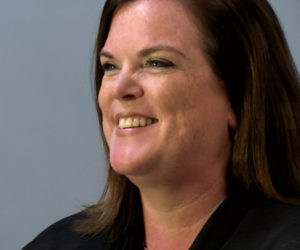 1. What was your path to judicial education?
As a new judge, I was required to go to the National Judicial College. After two weeks of General Jurisdiction, I realized the value of Judicial education. I was asked to help develop a web-based class for new judges and have been faculty ever since!
2. How long have you worked at your organization?
I have been with Darkness to Light since September 2018.
3. If you could do another job for just one day, what would it be?
I think I would like to be a general practice/primary care doctor. I wanted to go to medical school, but chose law school instead. Two roads diverged…
4. What do you like to do when you're not at work?
My son is a senior in high school so I'm trying to spend as much time with him before he goes to college. I am training for a triathlon.
5. What's your favorite movie?
Serendipity.