Hello, NASJE friends and colleagues,
On behalf of the NASJE Board of Directors, I would like to thank you for your membership in NASJE and our shared contributions to judicial branch education.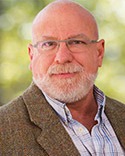 As you know, recently the NASJE website has been revamped as part of our effort to better connect with you and other site users. It has come to our attention that some members have not always received NASJE information or communications or have been unclear as to the ways in which interaction occurs within the organization. Let me provide some information on NASJE communications. I apologize for the length, but I wanted to provide all the info in one place for your convenience.
NASJE has four basic communication tools. 
1. The website and specifically the Members Area. This is where member resources, including the NASJE HUB – Master Calendar, information on past webinars, podcasts, reports, peer-to-peer help and advice taken from past listserv inquiries, as well as membership lists and governing documents. The HUB is the centralized access point for the entire NASJE membership to communicate and learn of the various opportunities available. Members should contact the NASJE Secretary, Jessica Foreman, to post information to the HUB. Her contact information is: .
2. The listserv mentioned above. Members can post directly to the listserv. To post a message, email your question to with a specific subject line indicating your topic. Each Tuesday and Friday, messages are sent in a digest format. Each month when the new membership report is released, all members are uploaded as approved members of the NASJE list serve and should receive messages. 
3. The monthly e-blast containing news, Annual Conference information, and upcoming events of interest to members, plus communication from Committees, Committee Chairs, Regional Directors and the Board. These e-blasts appear only once a month to not over-burden members' inboxes and the work of the Secretary, so please provide content to Jessica Foreman by the 12th of the month so that it can be included in that month's e-blast. 
If you have not been receiving the e-blast, it may be because your office's server has blocked this communication. To begin receiving the email newsletters, ask your IT department to whitelist/allow emails from txstate.edu and constantcontact.com.
Txstate.edu is the email domain for Jessica Foreman, NASJE's Secretary, who sends the newsletter and Constant Contact is the service we used to send them. Once you have confirmed that your IT department has whitelisted these emails, email Jessica at to reinstate your email address with Constant Contact. If you still have issues, a link to the latest newsletter will be available at the top of NASJE's Hub page. Just go to the HUB and click the link to read the newsletter in a web browser. 
4. Email from the NASJE Secretariat. These occasional emails are used for dues and registration notifications and information from the Board regarding policy changes, nominations for the Karen Thorson award, and similar administrative announcements. All use of this channel must conform to these requirements and be approved in advance by the NASJE President. 
Finally, as part of our continuing efforts to update and better serve our members changing needs, the Board has asked the committees to suggest new ways in which we can improve our communication strategies. One of the upcoming discussion sessions to be convened by the "Futures jury" will focus on suggestions for revising our communications strategy. Your suggestions and participation on this and the work of the Communications Committee are very welcome since your needs and concerns are paramount.
I look forward to hearing from you on this and other matters and hopefully seeing you in New Orleans. Please feel free to contact me or other Board members.
Best regards,
Todd Brower, NASJE President