By Dr. Anthony Simones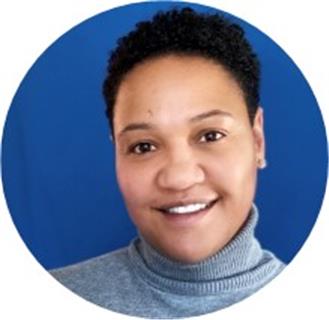 Although it is not in her job title, Kim Carson has the soul of a coach.
In team sports, it is not enough for individuals to succeed. Individuals must not only excel, they must also work together to ensure the success of the team. In Iowa, Kim has played an essential role in the creation a system of judicial education in which individuals do not just take stand-alone courses, but rather, embark upon an educational journey in which sessions build upon each other and members of the Iowa judicial branch come to see themselves as important pieces of a greater whole, whose purpose is to ensure that most vital of objectives: justice.
Just as the greatest teams are always striving to improve, Kim's objective is for the judicial branch to excel year after year. Her perspective is one that encompasses five year plans and offers education that empowers judicial branch personnel to be their very best during every phase of their careers.
Kim is authentic and true to herself and her beliefs. Ask Kim what she sees as the challenges of her job, and she will tell you she doesn't see challenges. She sees opportunities. Ask Kim about failure and she will tell you that she doesn't believe in failure, but ineffectiveness. While failure involves a state of finality, ineffectiveness can always be improved. Kim speaks in terms of growth space and the courage to make things happen.
It is a mindset that produces results and inspires others to be their best, not merely for today but for all those essential tomorrows.
Kim Carson is one of those rare people who combines perpetual optimism and unrelenting realism. I invite you to listen to this podcast and see the world through her eyes. It is an unforgettable perspective.