By Nancy Fahey Smith
After nearly 28 years in Judicial Education, Diane Cowdrey of California has retired.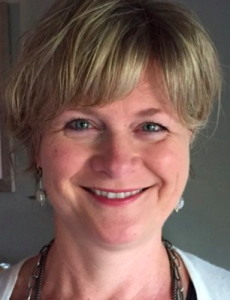 Diane began her career in adult education by preparing adults in a mental institution to pass their GED. Diane says, "This job was the first time I realized there was a career teaching adults." She reflected, "At that time adult education was just beginning to be a field of endeavor." In 1988, while working on the area of continuing professional education in graduate school, she launched herself into judicial education via a State Justice Institute grant that had as its goal to provide funding for states and universities to strengthen judicial education efforts. Diane worked on the Judicial Education/Adult Education Project (JEAEP) at the University of Georgia. Upon graduating with her Ed.D. in Adult Education, Diane became the director of the JEAEP project and worked with Richard Reeves and Dr. Ron Cervero. She also learned about NASJE and began learning what it meant to be a judicial educator.
At the behest of Justice Christine Durham of the Utah Supreme Court, Diane applied for the position of Director in the Utah AOC. She was hired and remained there for 15 years. Eight years ago, California's Judicial Council hired her to be the Director of the California Center for Judicial Education and Research (CJER). She retired as of December 31, 2016.
Utah's small size allowed Diane to get to know all the judges in the state, and she developed personal relationships with the people she served. The small size and centralized nature of the Utah judicial system allowed Diane and her team to try many innovative statewide projects. The state court administrator, Dan Becker (who will retire this spring) is a big supporter of judicial education. Dan and Justice Durham played key roles in Diane's success with their strong support. Utah also encouraged involvement in national organizations, allowing Diane to serve on projects with the Judicial College, the American Judicature Society, and NASJE, as well as serving on the Advisory Board of ICM. The National Center honored her with its Distinguished Service Award in 2006. Diane also had the opportunity to teach judges and court staff in Macedonia through a US-AID funded project.
At CJER, Diane worked with an incredible team, as well as with over 700 members of the judicial branch who serve as faculty. She could not say enough about her staff and their professionalism and commitment to their work. Her time at CJER was both exciting and demanding, with budget reductions, layoffs and structural changes in the AOC occurring during her tenure. Diane became a master of change! She also built upon the solid base Karen Thorson left behind when she retired from CJER. From that base, Diane developed a two-year planning cycle for education, and conducted resource analysis to quantify the financial and staffing resources necessary to complete the plan, forcing committee chairs to prioritize projects that became judicial education. Judge Theodore M. Weathers, current Chair of the Governing Committee for CJER and member of the San Diego Superior Court, expressed his pleasure at working with Diane, calling her, "A true champion of education for the judicial branch in California." Judge Weathers noted that during the last Education Plan, Diane and her staff produced over 200 separate statewide and regional in-person courses and programs, as well as nearly 200 distance mediated education products, including videos, broadcasts, webinars, and online courses. He praised her leadership in innovative education delivery methods, calling it, "An honor and a pleasure to work with my friend, Dr. Diane Cowdrey." Judge Ron Robie, former Chair of the Governing Committee and Associate Justice in the California Courts of Appeal echoed Judge Weathers' comments, saying "She was an excellent manager even though the branch was decimated by budget cuts and uncertainty. She kept CJER the premier state [judicial] education program." Both Chairs encouraged CJER to use technology to increase the options for delivering judicial education and to appeal to judges who like receiving education in that way. Diane and her staff immediately saw the value in using technology and as a result, CJER just launched a series of podcasts for California judges and will shortly allow judges to subscribe to automatic updates in their website, CJER Online.
Diane has seen many changes in Judicial Education since she came on board.  In her opinion, technology offers both challenges and opportunities for educators. The drive for data and the bureaucratization of education will transform the way educators do business. She also sees the current nationwide movement in Criminal Justice reform as a pivotal moment both for the courts and for judicial branch educators.
Diane credits NASJE with the professionalization of judicial branch education, and is thankful for the network of colleagues NASJE provided for her during her career. "That network of support," she says, "hasn't changed over the years." She sees that judicial education has evolved into a real profession, and continues to move in the direction of more grounding in educational principles and theory. This move can only increase the effectiveness of judicial branch education. With so many states in constant need of resources, it can be all too easy to forget that the focus of judicial education must be on effectiveness and not simply on efficiency. Diane believes our profession is critical to helping ensure the fair administration of justice in our country, and has been grateful for the opportunity to serve in such a profession, and with incredible judges, court staff and members of her team.