By Rob Godfrey
In State Court systems around the country there are many positions that have a definitive career ladder but there are many that don't. The Utah State courts Education Department has launched academies to help a wide range of employees prepare for advancement.
Two academies were designed to prepare non-supervisory and middle-management employees for future higher level management and leadership opportunities. Even in their infancy, these academies have measurably enhanced the academy graduates' management and leadership skills.
In a parallel succession planning effort, the Administrative Office of the Courts has collaborated with the Michigan State University's Judicial Administration Program to offer a university-recognized certificate in Judicial Administration. The first round of MSU judicial administration students graduated in August 2016. That class was comprised of Utah's Trial Court Executives, Clerks of Court and Chief Probation Officers. The second round of MSU judicial administration students, comprised mainly of managers, is scheduled to graduate in December, 2017.
The MSU curriculum is designed around core court competencies as developed by the National Association of Court Management, (NACM). To graduate, the students must culminate their coursework by successfully completing a "capstone project," which improves their court's administration of justice.
The Utah State Court's Academies' succession planning strategies emphasize weeklong curricula. This unique innovation demonstrates that the Utah AOC is a learning organization which is committed to ensuring future excellence.
Overall, 26% of academy graduates were promoted to a higher position within a year and a half after graduating. The first 2014 Court Skills Academy saw a 42% promotion rate among its graduates.
Prior to attending the academies, every student was asked to self-assess their skills and abilities in three dozen court skill categories. After attending the academies, they were again asked to self-assess their skills and abilities along those same categories.
One hundred percent of academy graduates indicated their proficiencies along every single learning objective, skill, and ability had improved. In fact, the majority of skills and abilities showed very significant improvement according to post-academy evaluation measurements.
Immediate supervisors were also surveyed as to their academy students' pre- and post-academy skill levels. The supervisor survey results uniformly confirmed that academy graduates' court skill levels improved across the board.
---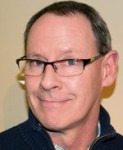 Rob Godfrey is Conference Coordinator for the Utah Administrative Office of the Courts in Salt Lake City.